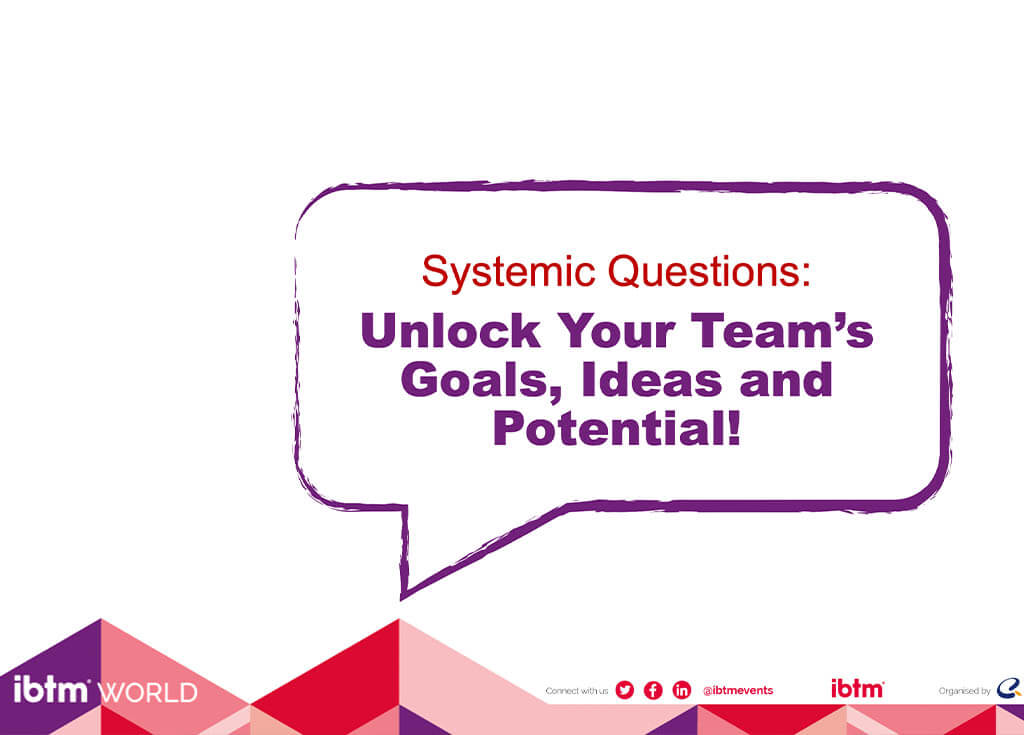 Do you want to inspire your teams to create new visions of success and develop exciting, new never-tried-before ideas that will vastly improve their motivation, performance and outcomes?
Would you like to involve and equip your colleagues, project staff and MICE partners to find positive, valuable solutions in all kinds of situations – from everyday routines to unexpected crisis scenarios?
Systemic Questioning is a key leadership technique that can help you to manage challenging processes, galvanise your team and provide definite direction for them in everything they do. If you or your team feel uncertain about the best course of action, then asking the right questions will put you all on the right track.
During this session, you will learn:
• What we mean by a 'systemic mindset', and how it will bring value to your event and benefit your team
• How to apply systemic thinking to create a simple solution-orientated question catalogue or toolbox
• How a well-prepared solution-orientated question catalogue will ensure you stay ahead of any challenging or crisis situations