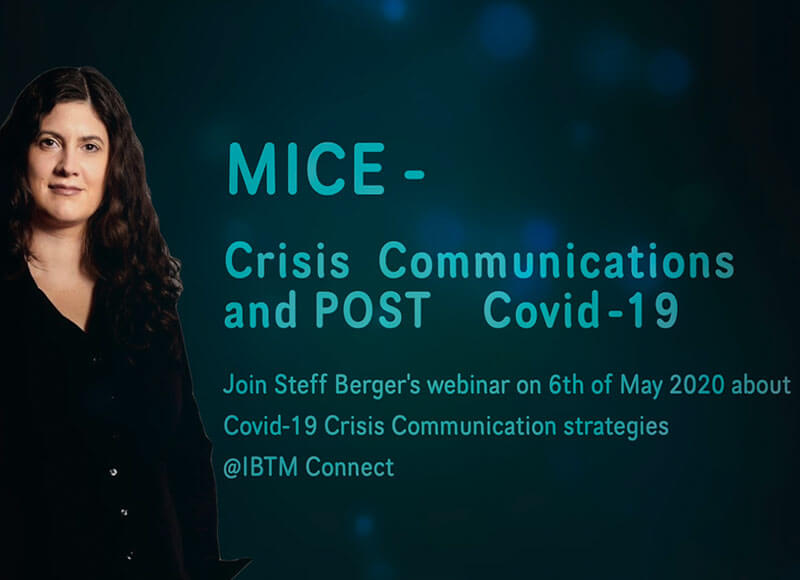 1 hour webinar, including Q&A
The COVID-19 Coronavirus pandemic has had an immense impact on the MICE industry and the entire world. As well as dealing with practical issues, venues and organisers have had to work out what to say, and when, to their teams, stakeholders, suppliers and the public as the crisis unfolded, with news changing day by day.
MICE- crisis management can support you in rethinking your strategies and helping to prevent future crisis situations. Crisis Management is a great tool to find effective solutions and create new ideas.
In this webinar, Steff Berger will study the different approaches to communications during the COVID-19 pandemic and analyse recent messages and announcements to understand what makes for a successful outcome in very difficult and evolving circumstances.
You will receive a first impression of MICE Crisis Management and a step-by-step guide on how to integrate these ideas into your planning for events.